10th European Conference on Continuous Casting
REGISTRATION - ECCC
Bari - Italy 20/10/2021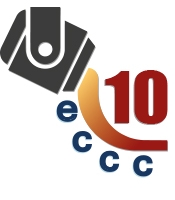 We are pleased to announce the 10Th European Conference on Continuous Casting - ECCC2020, with focus on the status and future developments in the casting of steel, that will be held in Bari (Italy) on 20-22 October 2021.
REGISTRATIONS ARE OPEN http://www.aimnet.it/eccc2020
Language
The official Conference language will be English
Exhibition and Sponsoring
As an integral element of the event, a technical exhibition will be held during the event.
Companies have the opportunity to reinforce their participation and enhance their corporate identification by taking advantage of the benefits offered to them as sponsors of the event.
The detailed sponsorship packages will be available on the Conference website: www.aimnet.it/eccc2020

Companies interested in taking part in the Exhibition or sponsoring the event may contact SIDERWEB (e-mail: commerciale@siderweb.com/ tel: +39 0302540006).
Associazione Italiana di Metallurgia
Segreteria Organizzativa / Organising Secretariat
Via F. Turati 8 * 20121 Milano - Italy
Tel.+39 02.76397770 * +39 02.76021132*
e-mail: aim@aimnet.it
Download PDF documentation

Click here to download the documentation of the event. To join this event, fill in the form attached in the documentation or click below