FORUM UNIVERSO DIAMANTE - 39th AIM NATIONAL CONFERENCE
INDUSTRIAL DIAMOND, SUPERABRASIVES & ULTRA-HARD MATERIALS. APPLICATIONS & TECHNOLOGY
21/09/2022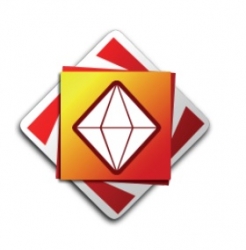 The 39th AIM National Congress will host a special working session, "FORUM UNIVERSO DIAMANTE", focused on Diamond Industrial Applications, Superabrasives and Ultra-hard Components and, in details, on Raw Materials, Production Technologies, Diamond Tools and Machine Tools to underline the great potential of these materials and their impact on industrial sectors.
The Forum is organized by AIM and by the Department of Materials Engineering and Industrial Production, under the aegis of the University of Padua and in collaboration, as Media Partner, with "Diamante Applicazioni & Tecnologia" that will highlight this important event by publishing all the technical papers.
FORUM UNIVERSO DIAMANTE awaits the presence of a large number of industrial diamond estimators as participants, speakers and/or supporters. Academics, researchers, professionals, sector operators, students and institutions will experience, in a suggestive atmosphere between beauties and artistic treasures, a moment of comparison and updating that can open up new business opportunities.
TOPIC LIST
The Forum will focus on the evolution of the applications of Diamond, Superabrasives & Ultra-hard Components, made possible not only by the development of the basic materials, but also by the demanding new materials processing and by the urgent environmental issues.
In particular, we will have regard to the production processes of the diamond tools and to the production processes and the products to which they are applied to present their unique efficiency, energy and environmental challenges, as well as the safety and health of operators and final users.
The development of scientific and technical issues will affect the whole world of the Diamond, Superabrasives & Ultra-hard Products. By way of example, we list the basic materials, systems and applications on which to develop the works even through Case History.
Components Natural diamond, Synthetic diamond, cBN (Cubic Boron Nitride), PCD (Polycrystalline Diamond), PcBN (Polycrystalline Cubic Boron Nitride), CVD, MCD, Micro Diamond Powders, Nanorod Diamond, Cores, Ferrous and non-ferrous metal powders, Resins, Graphite, Brazing alloys, Additives.
Diamond Tools and Abrasives Design - Production systems and plants - Optimization - Innovation - Configuration of last generation.
Plants, Machines and Equipment Design - Technologies and Transformation, Processing and Finishing Systems in the various industrial Sectors - Optimization and Performance - Renewal Industry 4.0.
Applications and Processing Flooring and Covering Ceramics: cutting, calibration, polishing and other surface treatments, grinding. Construction: cutting and coring in de-construction. Jewelry & Goldsmithing: cutting, milling and finishing. Stone: cutting, calibration, grinding and polishing. Wood: cutting and milling. Agglomerated Materials: cutting, calibration, grinding and polishing. Mechanics: removal processes (cutting, grinding, chip removal, grinding), surface conditioning (lapping, polishing), anti-wear coatings, controlled friction coatings. Mining, Oil and Gas Industry: boring and drilling. Glass: cutting and grinding. Aerospace and Electronics: heat sinks, semiconductors, anti-wear coatings. Health: dental, manufacture of prostheses, surgery.
R&D, Case Histories and Company Profile
CALL FOR PAPERS
Papers for the "FORUM UNIVERSO DIAMANTE" should be submitted using the online submission form and specifying you want to attend "FORUM UNIVERSO DIAMANTE".
The Speakers interested in submitting scientific papers (both for the oral sessions and for the poster session) must send the title of the paper, the names of the Authors and their affiliation and a summary of approximately 300 words, by March 31st 2022.
OTHER DATES
Registration opens: 6 May 2022
Sending of complete texts: 8 July 2022
THE PROCEEDINGS
The Proceedings will be distributed in electronic format to Members at the beginning of the Forum. The Papers of the FORUM will be published in Diamante Applicazione & Technologia Magazine as Media Partner. The final program of the Forum will be announced as soon as available, with the possibility to enrich your stay by visiting Padua and its young and cheerful atmosphere. A warm see you, therefore, in Padua, looking forward to meeting you at the Beato Pellegrino University, a beautiful facility provided with every comforts and state-of-the-art technical equipment, able to ensure maximum functionality in each congress phase.
For any further information, please refer to the Conference website (in Italian language only) or contact AIM Organising Secretariat (info@aimnet.it / +39 02 76021132)