ECHT 2023 - European Conference on Heat Treatment 2023
Genova c/o Magazzini del Cotone 29/05/2023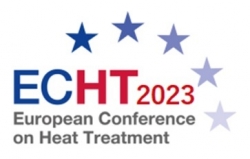 ECHT 2023
Genoa - Italy, 29-31 May 2023
AIM is glad to announce the ECHT 2023 Conference, to be held in Genova, at Magazzini del Cotone, on 29-31 May 2023!
ECHT 2023 will cover all relevant topics for the Heat Treatment & Surface Engineering community. The Conference will have a special focus on SUSTAINAIBILITY!
Sustainability, with its three pillars - environmental, economic and social dimensions - is playing a keyrole to address the ongoing and future challenges. The metallurgical and mechanical industry are leading the way in creating a healthy development model for the environment and for the future generations. Presentations and papers from Industry, University and Research Centres on the topic will encourage the discussion and increase awareness on the matter.
We are looking forward to meeting you in the beautiful Genova!
IMPORTANT DATES
Abstract Submission Deadline:
December 16, 2022
Notification of acceptance:
January 31, 2023
Preliminary program:
February 27, 2023
Full Paper Submission Deadline:
March 31, 2023
CALL FOR ABSTRACTS
Please submit your abstracts (300-400 words) at this >>
LINK
TOPICS
• Thermal processing of Iron and Steels (annealing, hardening, tempering, quenching & tempering, quenching & partitioning)
• Thermal processing of Non-Ferrous alloys (annealing, age hardening)
• Thermochemical treatment (carburizing, carbonitriding, nitrocarburizing, nitriding, boriding)
• Surface hardening (induction, laser, electron beam…)
• Quenching technology (equipment and quenchants)
• Thermal and thermochemical treatment in additive manufacturing
• Coating technology (PVD, CVD, plasma, thermal spray,….)
• Brazing (vacuum, induction,…)
• Physical metallurgy in heat treatment and surface engineering
• Testing & Characterization of heat & surface treated components (destructive and non-destructive)
• Modelling and simulation of thermal processes and surface engineering
• Residual stresses and distortion
• Industrial heat & surface treatment equipment (design, process optimization,…)
• Artificial intelligence, process control, and reliability in thermal processing and surface engineering
• Energy savings and CO2-reduction (process optimization, advanced equipment, alternative fuels,…)
• Environmental and sustainability aspects in heat treatment and surface engineering
CONFERENCE VENUE
The Conference will be held in Genova, at Magazzini del Cotone (https://portoantico.it/en)
CONFERENCE LANGUAGE
The official language of the Conference will be English.
PROCEEDINGS
The full text of the accepted papers will be published in the electronic proceedings and issued to attendees
on arrival at the Conference. Certain papers may be considered for publication in the AIM journal La
Metallurgia Italiana – International Journal of the Italian Association for Metallurgy, which is covered in the Science Citation indexed by Clarivate Analytics (formerly Thomson Reuters), and in Scopus by Elsevier B.V.
ORGANISING SECRETARIAT
Associazione Italiana di Metallurgia
phone: +39 02 76397770
e-mail: aim@aimnet.it
Scarica la brochure PDF

Se lo desideri puoi scaricare la versione in PDF della brochure informativa dell'evento. Per iscriverti puoi compilare il modulo d'iscrizione allegato alla brochure oppure compilare il form elettronico qui a margine.